Sales and Marketing Accelerate Business Coaching
Lead your business with confidence and clarity with the Accelerate Group Coaching
Grow, develop, streamline and scale your business within 4 months, with the potential to double your revenue in 6 months!
ACCELERATE COACHING
What you get:
Group Coaching sessions – 4x weekly online 60 min sessions, focused support and direction.

Attend up to 4 sessions per week. Times vary to cater for varied schedules. Attend as many as you need.

A Holistic Business Review before coaching begins, so that Kathryn understands your business services, wants and needs.

Strategic guidance and direction relevant to you and your business goals. No business is the same but the issues we face are similar when building a business.

Accountability to keep you on target

Access to my Private Members Hub

4-month contract to ensure you get results!
BONUS
Money-back Guarantee! If you don't see any results after 4 months.* (Disclaimer: You must turn up and take action on the steps discussed for this to qualify.)

10% discount on all Think King Institute courses, products, templates and guides.
Live Group Coaching Sessions
With 16 sessions every month, that's 4 sessions every week, attend as many or few as you need to help move you forward.

Session Times:
Tues - 9-10am
Wed - 10-11am
Thurs - 12-1pm
Friday - 9.30-10.30am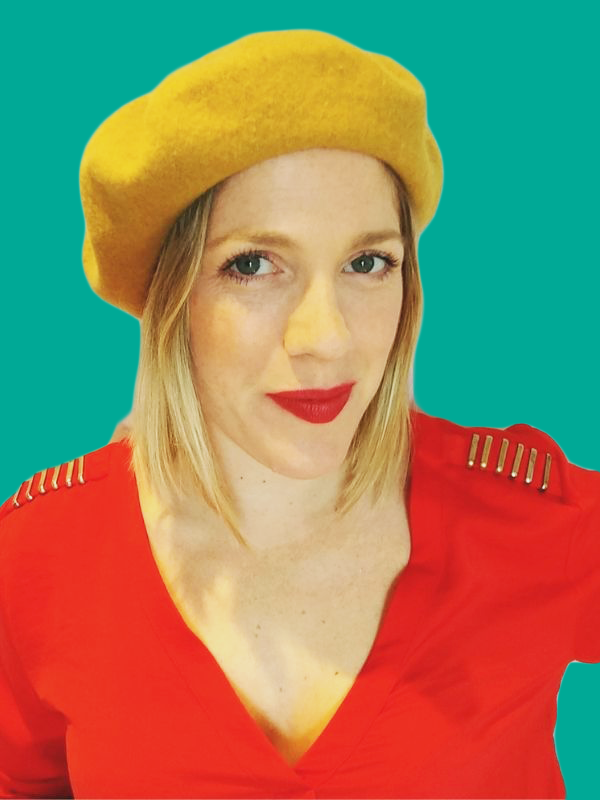 About Kathryn McMann
Kathryn has 20 years experience working in with a huge range of companies and industries from large organisations to small start-ups.
See her clients list.
She has sold, marketed and steered companies from all sectors. Past clients include Panasonic, Kings Place, and Barclays Bank but also much smaller business whose greatest asset are the people who run it.
Kathryn always has a holistic approach to building businesses, reviewing them in their entirety and joining the dots. She can see clearly what's working and what's not, no matter the size of the business.
She has always been passionate about helping businesses of all shapes to grow and supporting them to streamline and simplify their communication, digital output as well as the engine that holds it all together. It's a holistic process.
Thanks to Kathryn, we were able to set clear marketing goals and work to achieve these. Kathryn helped us by giving tailored advice and holding us accountable. GenSpec now has a far better social media presence, a better local marketing space presence, a better understanding of the marketing approaches for a digital service & we are more confident within ourselves! Thank you Kathryn!

Naveed Bhatti, GenSpec Ltd
Kathryn was an invaluable resource, tailoring a strategy for us to tackle all the many marketing challenges we faced as a small retail business. She's very knowledgeable, adaptable and fun to work with.


Ed Wethered, Lucy Coggle DESIGN
Kathryn was extremely helpful in refocusing my social and online media presence. Our coaching sessions have been very helpful and I needed an objective perspective after crossing into multiple genres without a clear agenda. I highly recommend her consultations.


Charles Pycraft, Photographer and Broadcaster
How does Accelerate Coaching work?
Once you have signed-up to join the group you will be asked to fill in a Business Review questionnaire. Once we've received your information we will send you confirmation. You will then be able to join the group sessions.
How long do I need to attend the coaching before I get results?
We set a 4-month contractual period to allow time to receive results in this time. We don't expect you to renew the contract unless you wish to. This is up to you. You can rejoin the group at any stage.
Can I join if I am in the early stages of my business?
Yes, but you do need to have some basic elements of the business in place already. If these aren't in place, such as having a product/s or service you want to offer, Kathryn can help you with getting the important starting blocks in place for your new business. t it wouldn't be helpful within inside Accelerate Group Coaching. Contact her via the
contact page
to discuss your business idea.
How much time do I need to devote each day?
This is very much up to you. You can attend 1 coaching session a month, or all 16. It depends what you need to focus on at that time and the actions. Kathryn is there whenever you get stuck so you can drop in or out whenever you feel like it. Sometimes we will encourage you to take a step back and pause because your mental health is as much part of your progress as taking action is.
Are you ready to grow your business

exponentially

?
Created with