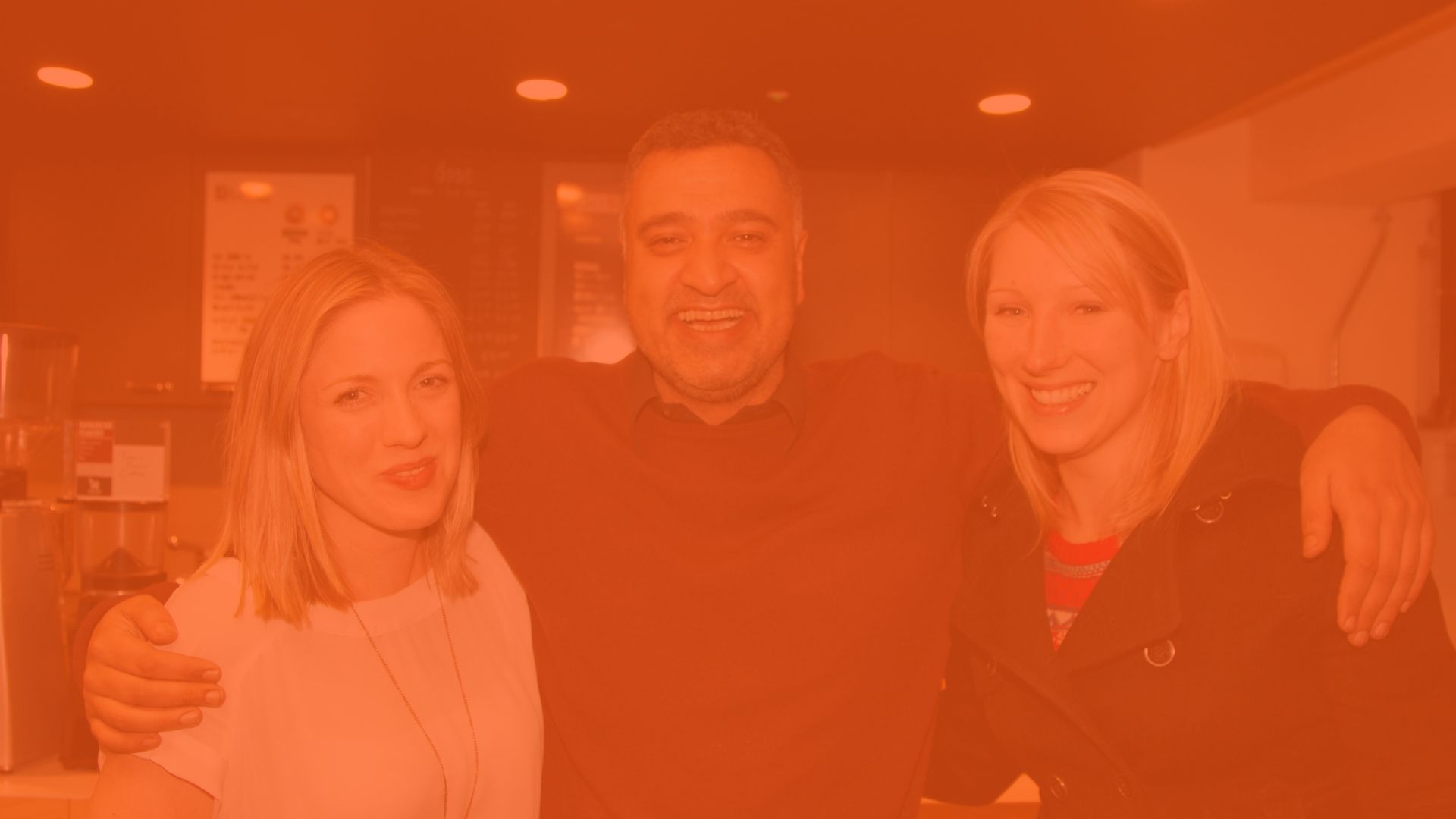 ABOUT KMC
Kathryn McMann Consultancy (KMC) is a digital marketing and communications agency. Our marketing mission is simple- we make marketing and digital communications effective, creative and strategic. We help companies understand how digital works and how they can integrate each digital arm within their business, no matter the level of experience.
Whether you want to increase sales, have a more strategic focus, engage social media, streamline in-house actions, or do it all for yourself, Kathryn McMann Consultancy can help you to make smarter decisions with greater clarity and great results.
No hype. No unnecessary jargon. Just plain-speaking guidance and support for all levels of understanding. Our expert-led thinking is rooted in key principles, wide-ranging in resources, offering sound solutions to help innovate old ideas.

With a collective of 60 years marketing expertise, we utilise the right processes and provide you with the tools to create that supernova campaign where you can connect with your audience and customers strategically.
We work directly with you to transform your campaign into a success with- no hidden fees, jumbled jargon or skyrocket prices.

Our simplified, holistic approach offers a high-quality marketing solution that allows you to meet your business goals and performance metrics effectively.
ABOUT the Team
Kathryn McMann Consultancy has 5 in-house team members driving the engine, and a go-to-team of freelancers, specialists and niche companies that she works closely with and to call on when a project requires it. This means that KMC clients receive agency-wide services without the agency prices. This way, campaigns are centrally-managed with strategy and resources set out and agreed at the on-set. An un-agency if you like.
See our 6-point-pledge to read how we work best with our clients.
ABOUT Kathryn McMann
Kathryn McMann is a marketing and communications specialist, a digital consultant, trainer, and the Director of KMC and founder of Think King Institute (digital marketing training).
With almost 20 years of marketing experience, her capabilities extend to transforming brands, reaching new audiences across multiple platforms, and achieving marketing objectives holistically.
Her extensive experience spans across various industries such as e-Commerce, tech, the public sector, high-end leisure, finance, creative and the cultural industries to the publishing and healthcare sector where she has implemented a range of successful campaigns.
Kathryn is a Freeman of the City of Glasgow alongside the likes of Nelson Mandela and Billy Connolly. She was also awarded an honorary Colonel of Kentucky (alongside the likes of Colonel Stephen Fry) for her charitable and entrepreneurial endeavours in the creative and cultural Industry.
Kathryn became an Enterprise Advisor for East Surrey College and John Ruskin College in 2020, with Coast2Capital. Kathryn does Pro Bono consultancy work with the fantastic team at the local homeless charity Renewed Hope and is a rugby coach for under 7's at the Old Reigatians RFC.
ABOUT Think King Institute
The Think King Institute brand is a subsidiary company of Kathryn McMann Consultancy Ltd.
Think King Institute offers exclusive live digital marketing training, online that TEACH, TRAIN and TRANSFORM our students understanding of how marketing works and what the next best steps for them are for their business or career.
The courses, programmes and products at Think King Institute have been artfully designed not just to tell you what to do but they explain the HOW and WHY you would use a marketing activity. This gives students and their businesses not just the knowledge but the autonomy to make better, smarter decisions for their business.

Think King Institute started as a 5 day course at the University of London (UCL). A year later, the Digital Marketing Strategy course became a 6-week in person course. Since 2016, while pregnant, Kathryn refined and honed the courses, ran multiple trial versions on and offline, and tested the range of Think King courses and material in multiple iterations with multiple different groups.
If you would like to speak to Kathryn about a speaking opportunity, press, or about your business, contact her either via the contact box, or book a call.
Created with