Don't take our word for it
Hear from the people who matters
Empty space, drag to resize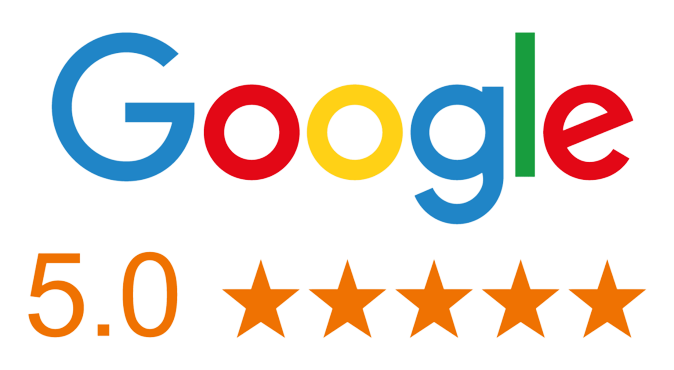 Testimonials
Hear from the

people who matter

It was a pleasure to work with Kathryn, her enthusiasm is infectious and she has a unique understanding of digital communication.

Ian Syer,
LoveArt /My Art Broker

Kat is obviously very knowledgeable.

Her enthusiasm is infectious.


MARK MCGUINESS,
Poet & Creative Coach


Digital is a term often banded about but little understood. Kathryn is obviously an expert in her field.

Sean Farrance-White,
Quatro Public Relations
Kathryn's knowledge and professionalism added great value to my learning experience.
Amal Hussein,
Post & Place
Kat is obviously very knowledgeable. Her enthusiasm is infectious.

Amy Reid,
PDSA.
Kathryn is really dynamic. She makes every topic interesting and knows how to grab our attention.
Alison Khoi,
Blue Hive
CONSULTING
Kathryn made a tremendous difference to our understanding of how prospective customers viewed our services and understood our needs as a business within a large public sector institution. Her holistic approach of the business illuminated the sales angle for our model, as well as highlight the mutual benefits of closer communication within departments.
Nigel Spencer
@ The British Library
Thanks to Kathryn, we were able to set marketing and work every week to achieve these. Kathryn helped us by giving tailored advice and holding us accountable. GenSpec now has a better social media presence, a better local marketing space presence, a better understanding of the marketing approaches for a digital service & we are more confident with ourselves! Thank you Kathryn!
Naveed Bhatti
GenSpec Ltd
Kathryn was an invaluable resource, tailoring a strategy for us to tackle all the many marketing challenges we faced as a small retail business. She's very knowledgeable, adaptable and fun to work with, and I'm sure we will work with her again.
Ed Wethered
Lucy Coggle Designs
Kat was highly motivated by our project and grasped the key message quickly. She exceeded our expectations, particularly on the viral marketing campaign which meant that our applications more than doubled from previous years. I wouldn't hesitate to work with her again.

Venu Dhupa
The British Council

Kathryn is friendly and dynamic and puts so much commitment into furthering your project, she becomes a vitally important member of the team.
Ellie Harrison,
Artist and Activist
Kathryn is buzzing with ideas and is up to speed with all the latest happenings from the digital world. Her range of knowledge is really impressive and she can apply her skills to any project.
Sophie Armour
The Green Party
TRAINING
Kathryn's teaching style is exemplary, she delivers the content enthusiastically, all of which is highly relevant and immediately applicable to all sectors. Having attended many courses and conferences on digital marketing over the years Kathryn's stands head and shoulders above the rest.
Micheal Green
Kings place /Oxfam
It was great training, very professional, pleasant to follow and exhaustive. It was well-structured and didactic. Now we just have to get started! Thank you
Virginie Gohlinger
Arjowiggins
I really enjoyed the digital marketing strategy course with Kathryn. She's a real expert. It wasn't just a course, it was fun!
Valentina Moretto
Community Manager/Content Editor
I loved her from the very beginning. Always clear and detailed, ready to help you and to stop even after classes to revisit unclear topics one to one. I'm truly grateful to have had a person like her to accompany me.
Thank you Kathryn!
Blerina Vokrri,
Freelance Marketer
Inspiring, stimulating, thought provoking. Made one important connection
Eeshita Ajad
Freelance Developer
I really enjoyed the training. It filled in the gaps in my knowledge and gave me lots of valuable websites/apps to use in the future.
Dunja Obnjenovic,
L'Oreal
The course provided me with strong practical and theoretical knowledge. Kathryn is a fantastic instructor, very smart, up to date, and really nice as well.
Tatiana Perocco,
Marketing Manager
If someone doesn't understand what Kathryn was saying, she would reflect on it and rephrase it in a positive way. Her patience and intelligence carried us all together.
Nermine Eido
Fashion Stylist and Image Consultant
A comprehensive course and I now feel equipped and confident to produce a digital marketing strategy for my organisation.
Rebecca Peirce
UAL
Well presented. Lots of great material and a truly holistic approach to digital marketing communications. Loved it!
Jose Sanchez
Communications Assistant
Kathryn is a great instructor, the class was very dynamic. She gave us lots of ideas, shared links, new applications that I am going to use in my job.
Lucie Frideling
Digital Reality
Don't hesitate
Need to move your project or business forward fast?
Take it to the next level with
Accelerate Coaching for clear direction and expertise!
Created with