Digital courses, tools and templates
Explore Think King Institute
Invest in the skills for growth. Arm your team with the knowhow, tools and resources to succeed.
Live Bitesize Learning
Live means live. Complex topics are broken down, to ensure students don't just show up but are engaged, with relevant case studies and tailored content. You will also build rapport with your trainer and be held accountable for your progress.
Expert-Led Training
Real-world marketers bring a wealth of experience and up-to-the-minute practical knowledge, and can tailor the topics to suit students industries.
Wide range of Topics
Digital marketing has many off-shoots and specialisms that you could go into any. We offer a wide range of topics to choose from, so you can create your own learning path.
Suits all Schedules
With multiple dates and times to attend, it suits most and you can even collaborate with teams across time-zones. And access on any device.
\Learnworlds\Codeneurons\Pages\ZoneRenderers\CourseCards
combined modules for marketing solutions
Popular
Bundles
\Learnworlds\Codeneurons\Pages\ZoneRenderers\CourseCards
WHAT PAST STUDENTS Thought
Student
R
eviews
Thank you for such an inspiring course. The content that you taught us was perfect to put in to practice immediately.
Having attended many courses and conferences on digital marketing over the years Kathryn stands head and shoulders above the rest.
The programme was very well planned and thought out. I found it very helpful.
Patrick Curag, Industrial 3D Designer
The courses have a great structure that has a fantastic way of engaging the students and makes the subject matter approachable. Thank you!
Vanessa Farias, Systems Engineer
This is very effective way of keeping abreast with the latest digital trends and developments. A neatly thought out structure.
Emrah Tokalac, Kings Place
The trainer delivered the content enthusiastically, all of which was highly relevant and immediately applicable to all sectors.
Enes Champ, NHS Foundation
Weekdays: 10am-12pm / 12-1pm / 5-7pm
Weekends: 10am-12pm

All times are based on GMT/BST times. Check dates for the times of the course, and check your time-zone. The times will be the same throughout each course.
They all vary in length depending on the length and breath of the topic. But a single class will be 1 or 2 hours (and occasionally 3 hours). Longer courses of 6, 8, 10 or 26 hours mean that a class will be no more than 2 hours in length per day. Meaning you can attend with little disruption to your daily routine.
What type of payments do you accept?
We accept all major UK Debits and Credit Cards such as Visa, Mastercard, Amex as well as PayPal across 54 countries (please check the list of countries at the payment.)
How many sessions can we take?
As many as you want. There are over 50 courses and bundles to choose from.
What if I am unable to attend one of the sessions/days. How do I catch up?
Once you have registered to attend, you will be able to watch a recording of the live class 30 minutes after it has finished, at a time that suits you.
What will I need for the course?
For each lesson you will need headphones with a mic, pen and paper to take notes, and either a computer, tablet or mobile to attend the class. On confirmation of your place you will be able to login to access the live course feed and any accompanying material.
I'm in a different time-zone . Can I still attend the training?
Although times are based on UK GMT time, courses are offered at multiple times so you can choose one that is better suited to your time-zone and schedule.
All languages and nationalities are welcome.
Can I change my class after I have booked?
Yes. Please email
[email protected]
We can move your booking to another course of equal value, or deduct it from the value of another one.
No, unless there is an exceptional reason. We will offer you an alternative course or product of equal value, and move your booking to another course, or deduct the value from a course of greater value.

I don't like my trainer. Can I move class?
Yes, for courses 6 hours or longer. We will find you another available time slot that works for you to take that class topic, or similar. You will be on first name terms with your trainer and peers, so it's important you feel comfortable, attend, participate, and engage effectively to get the optimal experience from the course.
Need Bespoke
Training?
Can't see the course you want? Need a tailored topic for your company? Contact us to discuss the training topic and the learning objectives you have for your team. We can run in-person, in-house, online and white-label training. We have developed bespoke training for companies such as Panasonic, Arjowiggins, Kings Place and more. See our
Clients
page for testimonials.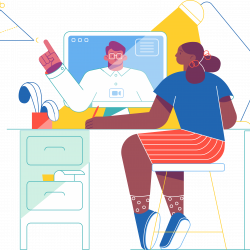 Perfect for Coaches, agencies and BUSINESS SUPPORT HUBS
Become a
Training Partner
Our training methodology and material has been through several years of rigorous testing and development with extremely positive feedback.


Would you like to offer Think King Institute's courses through your business or training platform? We provide all the material, branding and onboarding for the smooth transition and application from registration through to certification. We can also provide you with you the marketing trainers.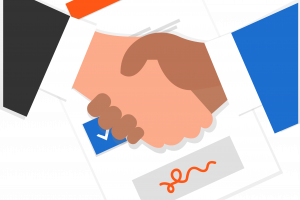 Register to receive the latest courses, bundles and discount straight to your inbox.
Created with